The platform for the highest possible level of on-site SEO optimization
iSF Full Stack is the enterprise platform that allows SEO agencies, Web Agencies and Companies to overcome any technical limit and optimize any type of site to its topmost. Maximum performance is finally attainable.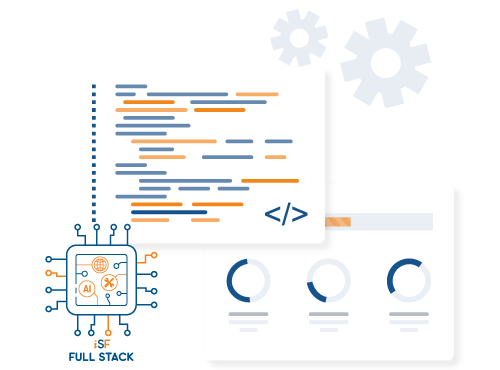 Find and Replace by HTML
Ability to perform Find & Replace(also with ReGEx) on server-side HTML pages. With this powerful feature you can extensively carry out automated modifications in a massive way on all pages on the server side, without modifying the source code.In this way, it is possible to apply the same optimization standard to the entire ecosystem of corporate sites.
Rich snippet & Rewrite/Insert (using massive upload) Title
Ability to set rules for
automatically generating Rich Snippets
for Google, extracting the contents for the field population directly from the HTML code of the web page.
iSF Full Stack also allows you to set rules for the automatic rewriting of all the Title tags of the pages in a timely manner, applying a uniform format for specific pages or for the whole site/sites. These two features will save you considerable time on time-consuming activities and leave no margin for error.
A.I. driven Caching
It is an advanced caching system guided by artificial intelligence, which adapts to the user's navigation and the type of requests made. This allows you to reduce server calls and speed up the page response.
Native SSL
Is the ability to upload your own certificate to be used for delivery. Useful in situations where the customer has special (high-level) certificates or limitations in company policies
Domain Integration
Is the ability to use a single domain to deliver content and pages from multiple sources. Ex: mydomain.com/contest -> contest.mydomain.com, mydomain.com/other -> otherdomain.com
Bypass
Is the ability to bypass the platform engine using request referrers as a criterion
Page Rules
For specific URLs or folders it is possible to define the TTL, determining how long a resource must remain in the browser cache
Header re-write
(Origin/Response) Is the ability to rewrite and/or add custom headers in the request to the origin and in the response to
SEO technical interventions that can be performed autonomously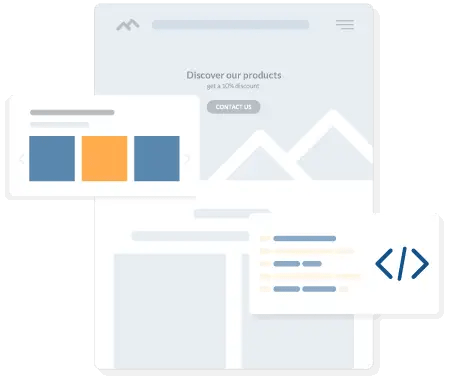 iSF Full Stack supports and speeds up the work of webmasters and SEO experts by simplifying the most important and time-consuming activities. The platform allows you to quickly and safely perform all the actions, most significantly impacting SEO:
Robots file editing without accessing the FTP server

Upload sitemap without accessing the FTP server

Setting up redirects without accessing htaccess

Automatic interlinking with RegEx

Massive insertion of correlates with Excel file upload

Automatic creation of structured data

Automatic rewriting of parametric URLs into talking URLs based on variables (eg H1)

Massive loading of canonical directives even with variables

Manipulating HTML elements at the source level (pre DOM)

Staging environment for previewing changes

Domain canonicalization compatible with HS/TS protocol
iSF Full Stack provides a fine-tuning service, to customize optimizations down to the finest detail and push loading performance and organic positioning to its topmost.
iSF Fullstack, the complete full performance platform for large web agencies and companies
Three powerful modules perfectly integrated in one single platform: high-performance CDN, Engine for the improvement of Google Core Web Vitals and Platform for the highest level technical optimization.
Maximum performance is finally attainable.